EKG Training & Electrocardiography Certification Training Program in Houston, TX
There is a growing need for healthcare professionals to be cross-trained, which is why Smithwood Medical Institute, LLC has created an EKG Seminar. This basic electrocardiography seminar (EKG) is designed to provide a theoretical and hands-on review and a cross-training opportunity. In this electrocardiography certification course, students will learn to perform multi-tasked duties in EKG.
Many facilities require Basic Electrocardiography (EKG) tests that monitor and measure the electrical activity within the heart. With basic EKG training from Smithwood, your training is more valuable than ever! You can get started on your EKG certification today by calling us.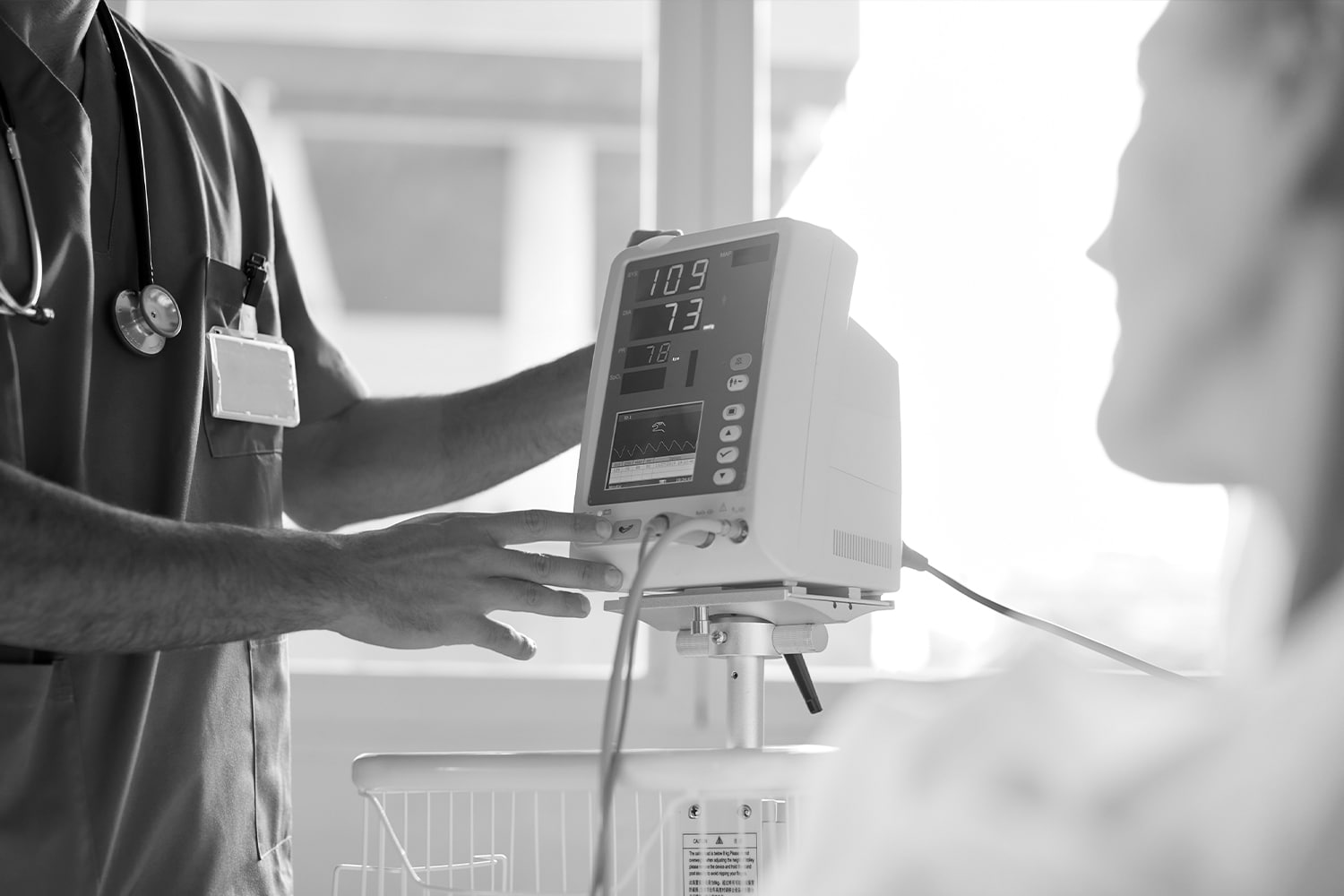 Get the Skills to Become an EKG Technician
Complete your EKG training at Smithwood Medical Institute! The Smithwood EKG training will be provided in a 3-week session daily, and please get in touch with the college for a class schedule. * In total, the course is a minimum of 60 hours. At the end of the seminar, students will be given an overview of the curriculum for basic EKG training. Upon successfully completing the course, participants will receive a certificate of completion.
EKG Seminar Admissions Requirements
To be accepted into the seminar, applicants must fulfill the following requirements:
Complete a personal interview with a school representative
Photo ID, Social Security Card, diploma, or transcripts from completing high school or college
After satisfying all enrollment requirements, applicants will complete all necessary paperwork, including the enrollment agreement and all financial assistance documents (if necessary)
Frequently Asked Questions
Electrocardiograph (EKG) technicians are responsible for running the equipment used to measure, monitor, and graph the heart's electrical activity. Electrocardiograms (EKG graphs) are used by physicians to diagnose certain heart problems a patient may have.
This seminar is intended to assist phlebotomists with being crossed trained in EKG as well as remaining current with their knowledge and skills, therefore it will cover the following topics:
EKG 101 Review the Role of a Phlebotomist
EKG 102 HIPPA/Infection Control/Universal Precautions
EKG 103 Review Venipuncture Procedure
EKG 104 Coronary Anatomy & Physiology
EKG 105 Basic Electrophysiology
EKG 106 Lead Morphology, Placement, & Intro to 12 Lead EKG
EKG 107 Stress Test/ Lead Placement
EKG 108 Technical Aspects of EKG & Calculating Heart Rate
EKG 109 Sinus/Atrial/Junctional/Ventricular Rhythms/AV/Blocks
EKG 110 Myocardial Infraction & Pace Makers
EKG 111 Cardiac Medications & Electrical Therapy
EKG 112 Diagnostic Electrocardiography